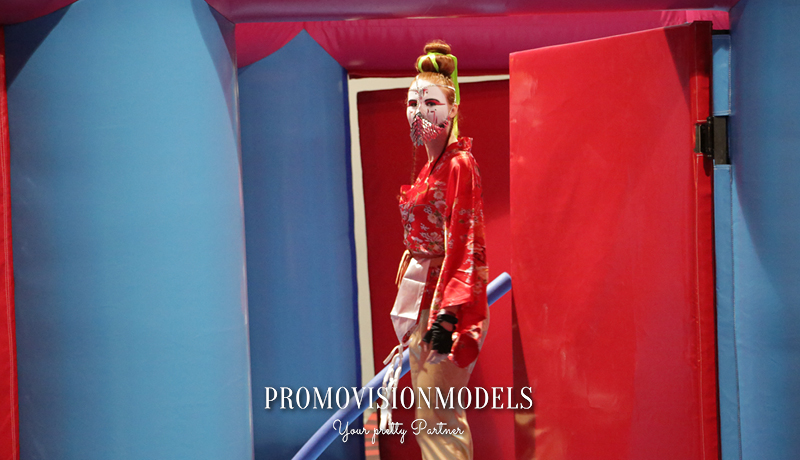 For technology exhibitions such as game, computer or software exhibitions, we can provide booth babes. The majority of the visitors who attend these exhibitions are male. Therefore, it is easy for the booth ladies to grab men's attention. Booth babes are the face of the brand, product or service and are trained to draw the attention of the visitors. The booth babes' task is to go on fun pictures with your customers. Sometimes, they hand out flyers as well.
Clothing
The costumes for these events are of great importance. The ladies can be dressed in Anime or superhero style. It is possible for us to include the colours of the brand, product, or service into the costumes. Promovision can realize the customer's wishes and dreams.
It is important to not only provide a pretty face but also social and communication skills. Possessing the beauty as well as the brains is important. Especially since some products require a good explanation.
Contact
Promovisionmodels can provide you with support during your events so that your marketing activities achieve their desired result. If you want more information, do not hesitate to contact us.