Brand activation is important when you want to form a deeper connection between your audience and your brand. PromoVisionModels can help you plan and promote your brand activation campaign. Whether it's at live events, interactive experiences, amazing giveaways, PromoVisionModels can help bring your vision to life.
Bring your brand to life
With over 13 years of experience within the promotion and commercial industry, PromoVisionModels is specialized in creating complete brand experiences. We can design, manage and produce or purchase the products and strategies you need to form a deeper connection with your audience. All brand activation campaigns have three objectives: to drive action, inspire engagement, and build long-term customer relationships. Together we will define the goals and objectives, and then create an activation strategy that resonates with customers.
Activation strategies can be: In-person events, products and promotions or digital experiences. In-person events are perfect for a brand activation strategy, because attendees get to experience your brand in motion. Whether it's your company's own event, an industry trade show, or a sponsorship at another event, exciting in-person experiences help your brand stand out. The second strategy is: Products and promotions. These can incorporate any physical product, such as giveaways, custom branded merchandise, apparel, corporate gifts and more. There is true power in a piece of your brand that your audience can actually hold in their hands. Finally, digital experiences are a unique way to reach a broader audience through interactive online marketing campaigns.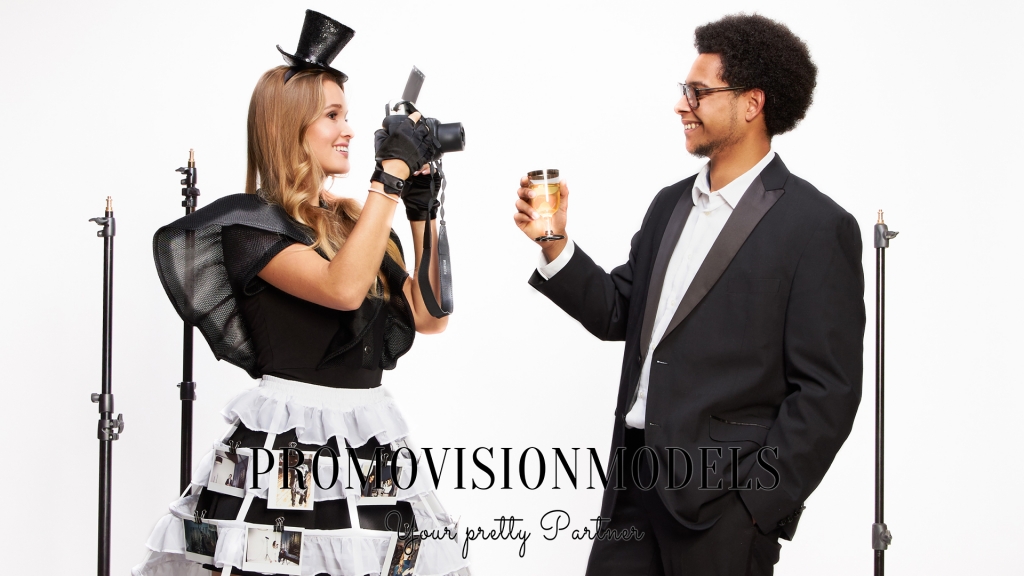 Limitless creativity
An original brand activation isn't complete without creative and original scenic design. PromoVisionModels knows how to set your brand apart from the rest. Not only because we can offer a full concept, but also because we can use our own network to put your brand or product on the map. Everything we develop originates from one creative idea: constant innovation. Let us show you that our creativity goes beyond only coming up with activities or providing original clothing, we will make your brand activation stand out.
Activate your campaign
Are you curious to know how we can help you with your brand activation? Feel free to contact us, without any obligations, to discuss the possibilities.