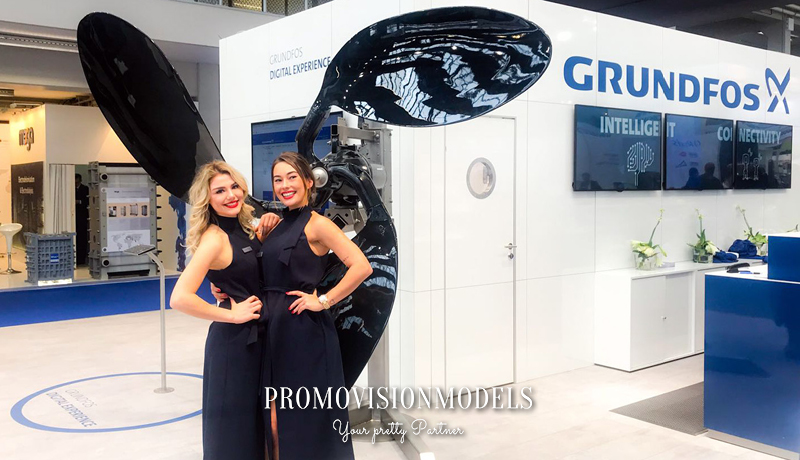 Congress hostesses are professionally trained by us. In this way they are more representative for your organisation and more experienced in their work. Our hostesses are mostly highly educated and are a great addition or support for your congress. They are flexible in their activities and are always happy to help in taking various activities..
Activities
Our hostesses will welcome every visitor and client and make them feel comfortable, perhaps with a lovely glass of champagne or a nice cup of coffee. At the counter they will register guests and make conversation with them. Professionality and social skills are highly valued. Because we provide multiple hostesses, tasks are often divided. Some guests are escorted to the lounge, chair, or presentation by our hostesses, while the others provide guests with a drink.
Do you need support in hosting a presentation, seminars or product presentations? Our congress hostesses can be of service to you in that aspect as well.
A congress hostess is often the first face your visitor will see. If desired, we can be sure of an unforgettable impression by dressing the hostess outstandingly and welcoming your visitors in an original manner. Everything is possible.
Want to book a congress hostess?
PromoVisionModels has many years of experience in providing various hostesses. Are you looking for a congress hostess who can support you in your activities? You're at the right place! We select the perfect candidate for you from our registry, so that it matches your requirements. You can always contact us with no commitment obligation.