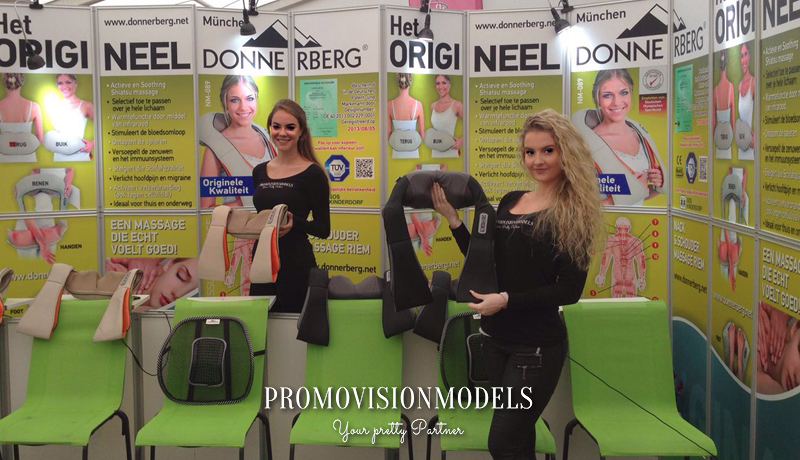 Seeing is believing, demonstrations can have an enormous impact on the sale of a product or service. In this way new clients can be attracted and existing clients can be persuaded to buy again. From serving a cup of coffee in a supermarket, showing jewellery on a fair, PromoVisionModels has years of experience in demonstrating of products or services. Our hostess are carefully chosen based on your product or service to that you want to add to your organisation.
Possibilities
Product demonstration is a great way to approach bigger crowds. PromoVisionModels provides demonstration hostesses for various demonstrations. Such as mentioned below:
– jewellery demonstration and presentation
– sales demonstrations
– scent demonstrations
– cooking demonstrations
– in-store demonstrations
– fair demonstrations
The demonstration hostesses are well trained for the product or service which is promoted. So they can offer the clients a lot of information and explain the product well. An informative role or a selling role, it's your choice. Is the client still in doubt? Giving out flyers is always one of the possibilities.
Book a demonstration hostess?
Are you looking for a demonstration hostess or host? PromoVisionModels has many years full of experiences with product demonstrations. Or perhaps you are looking for a full concept including stage setting? We would gladly to talk to you about that and add our creativity to it. Contact us non-committedly through our contact page.