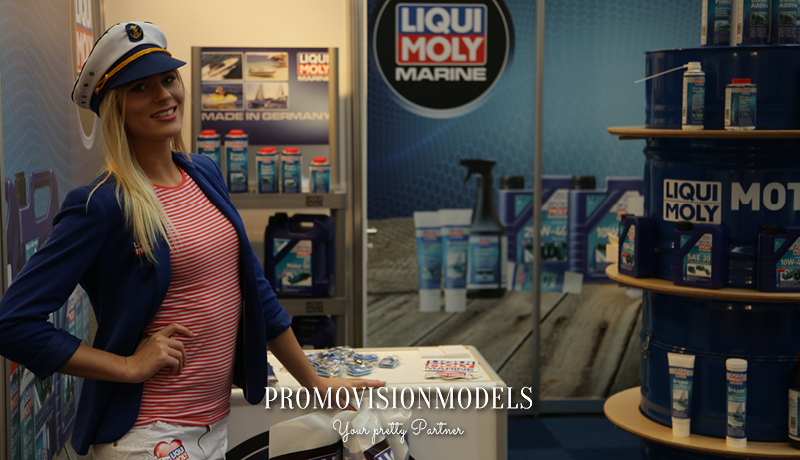 Your event, fair or product falls or stands with a right first impression. How are your guests welcomes, what do your new clients see as soon as they are brought into contact with your product or service. Our models start every job well prepared, well read in your product or service and know beforehand what is expected of them. They will make sure to leave an indelible impression with your visitors and/or clients.
Fair support
PromoVisionModels provides representative fair hostesses and hosts for all sorts of fairs and events. For a fair it varies greatly in what a company asks for. Sales support, or deliberately not. A magnet to fill your stand. PromoVisionModels thinks with you to come to a good end result together. Do you have qualified personnel who is good in what he or she is supposed to do, but are they not the people to approach random fair visitors? We help you. Our promo girls, boys and models are used to approach strangers and shall keep your stand full for the duration of the fair in a friendly manner. Are you an exhibitor but are you afraid to miss out on potential clients? Think of a lead generator, a hostess who, with some in cooperation prepared questions, filters the leads from the masses and bring them into contact with your account managers. Our models can hand out your business card throughout the fair, by visibility, flyering and/or making conversations. Asking fair visitors what the goal of their visit is and, if desired, take them to your stand. A fair offers chances which you can make optimal use of and we love to think with you in it.
On the search?
Are you looking for a fair hostess? PromoVisionModels has been providing cloakroom ladies who can welcome your guests in a professional manner for years. We thus have a wide variety of ladies in our file. You can always contact us non-commitedly to talk through the possibilities with us.