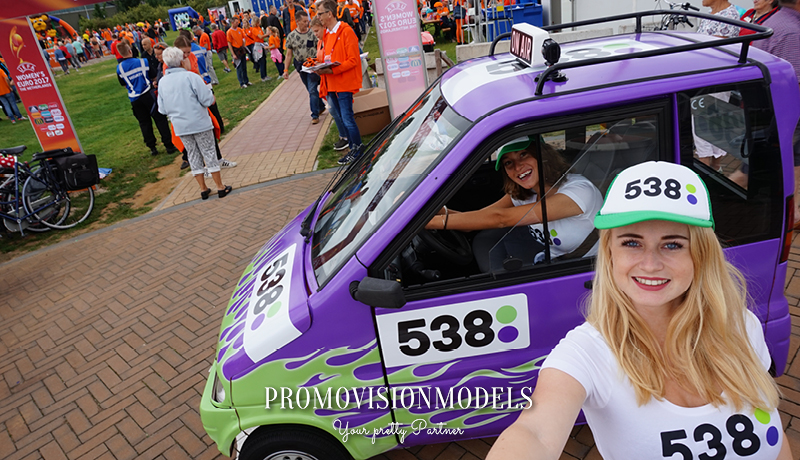 A giant wheel of cheese on wheels, surrounded with gorgeous ladies handing out pieces of cheese. It looks like a pageantry car, or is it something else? One thing is for certain, it stands out and draws everyone's attention! Whether you are opening a cheese shop, a construction market, or a swimming pool, this is the ultimate way to make it known to the general public!
Target
Drawing attention, that is the focal point of our street promotion teams. In this way, they are able to make thousands of new contacts. Their creativity and 'something unexpected' gives just that extra bit of power. Because of this, our street promotion teams are an amazing instrument to use for brand activation, a reopening, or for the introduction of a new product or service!
Styling
An original concept isn't complete without creative and original scenic design. PromoVisionModels knows how to set herself apart from the rest. Not only because we offer a full concept, but also because we use our own network to put your brand or product on the map. Everything we develop originates from one creative idea: constant innovation. Involve your target audience with your product, consider how you want to be remembered. Let us show you that our creativity goes beyond merely coming up with activities or providing original clothing. We will make your event stand out.
Book a street promotion team?
Are you curious about our possibilities? It is possible to book individual teams, but you could also go for a full concept (including clothing and design) when seeking a true eye-catcher. Feel free to contact us, without any obligations, to discuss the possibilities.