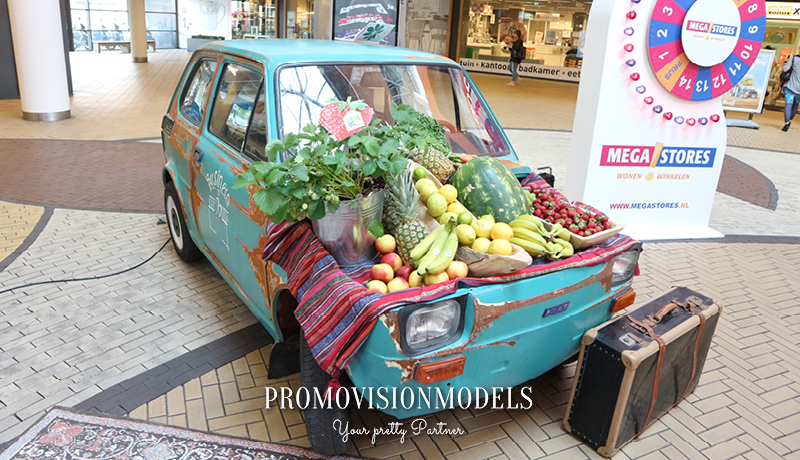 De creatieve achtergrond van de oprichtster van PromoVisionModels wordt nog steeds toegepast op diverse projecten. Het bedenken van een totaal nieuw concept is voor ons geen probleem. Op zoek naar een wandschildering voor uw event of bedrijf of een uniek en blijvend relatiegeschenk? Hiervoor hebben wij onze eigen afdeling design, waarin diverse creatievelingen en kunstenaars samenwerken om elk project tot in detail uit te werken.
PromoVisionModels kan bijna elke ruimte creatief inrichten. We zullen deelnemen aan de conceptuele ontwikkeling en ook aan de uitvoering van het ontwerp, zodat u zich geen zorgen hoeft te maken. We kunnen de mooiste stands voor een tentoonstelling ontwerpen. Een beursstand voor een beurs ontwerpen is ook geen probleem. Wij werken uw idee voor u uit.
Contact
Bij PromoVisionModels bent u aan het juiste adres voor een totaalconcept. Wij bieden een compleet team van visagistes, haarstylistes en stylisten die de aankleding verzorgen. Neem contact met ons op om de mogelijkheden te bespreken.