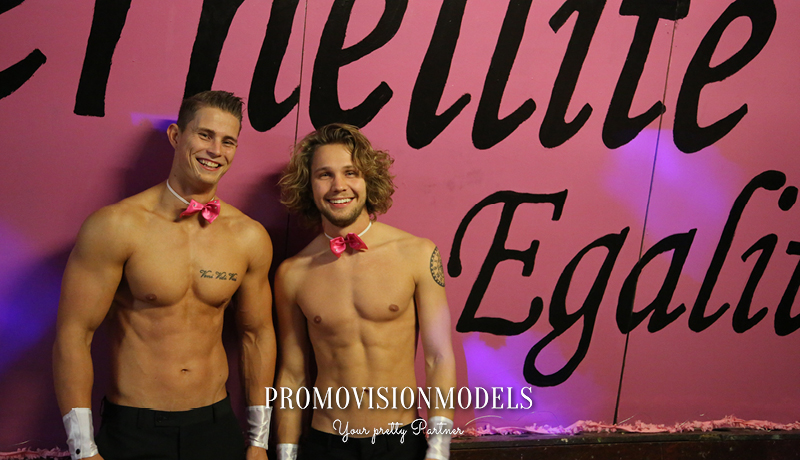 Host is oorspronkelijk een Engels woord dat gastheer betekent. Onze gastheren doen deze naam zeker eer aan, het zijn dan ook echte professionals. Ze worden zodanig opgeleid en uitgekozen zodat ze perfect op uw product of organisatie aansluiten. Hierdoor nemen wij deze zorgen uit uw handen, zodat u zich op uw klanten kan concentreren.
Activiteiten
De gastheren van PromoVisionModels kunnen op verschillende evenementen worden ingezet. Een beurs, congres, feest, bruiloft of op een andere locaties die u in gedachte heeft. Op een beurs als standbemanning, in de garderobe, op de vloer of in de catering, alles is mogelijk! In alle functies zijn ze erg sociaal, professioneel en zien ze er altijd verzorgd uit. Ze kunnen uw klanten of bezoekers informeren en wellicht begeleiden naar de juiste locatie. Toch op zoek naar een gastheer die uw producten aanprijst en verkoopt? Ook dat is mogelijk bij PromoVisionModels.
Host boeken
Bent u op zoek naar een host/gastheer? Dan bent u bij PromoVisionModels aan het juiste adres. Wij hebben jarenlange ervaring in het leveren van zowel hosts als hostesses. Neem vrijblijvend contact met ons op om de mogelijkheden te bespreken.