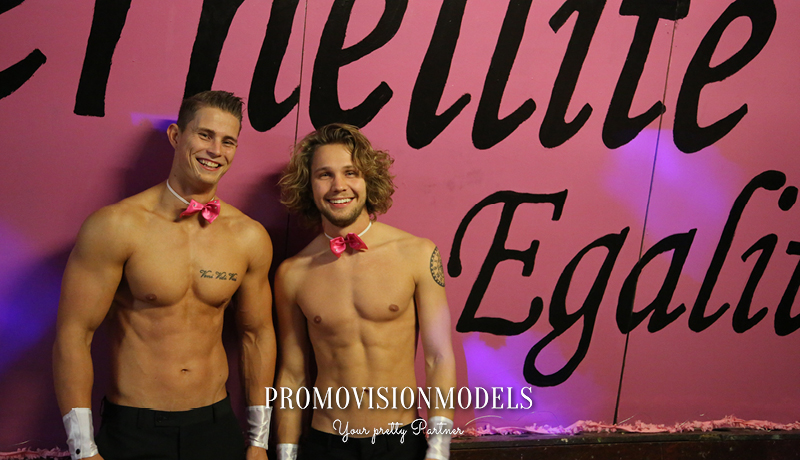 Host is originally from Latin, and has the meaning of 'to welcome guests or strangers'. Our hosts honour the name, they are true professionals. They are carefully selected and trained so that they can be a perfect addition to your product or organisation. We will take that weight off of your shoulders so that you can focus on your clients.
Activities
PromoVisionModels hosts can be placed on various events. A fair, congress, party, wedding, or on other location you might be thinking of. Like on a fair as a stand crew, in the gardrobe, in the fair's pathways, or in the catering, everything is possible with PromoVisionModels! They are very social in all function, professional and they always look well-groomed. They can inform your clients or visitors and perhaps guide them to the right location. Are you looking for a host to assist in the sales of your products? That is also possible with PromoVisionModels.
Book a host!
Are you looking for a host? You're at the right place with PromoVisionModels. We have years of experience in supplying hosts as well as hostesses.You can always contact us with no commitment obligation.