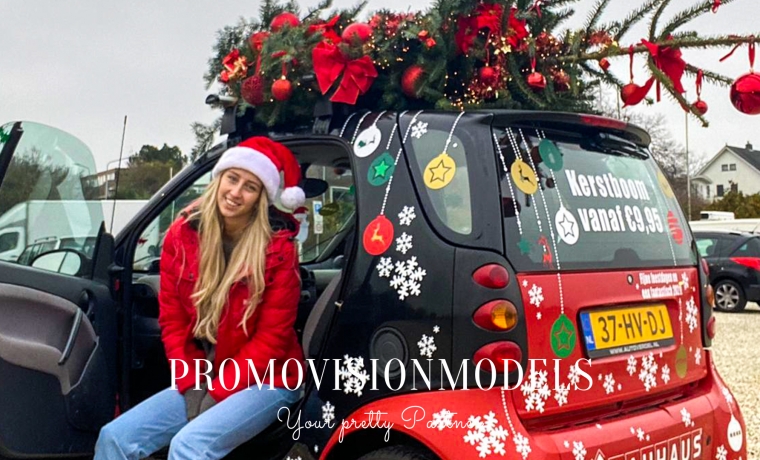 It's beginning to look a lot like Christmas! We are already in the Christmas spirit with our client Bauhaus. For the past five years we have been part of their Christmas celebrations in the Netherlands. This year our models were even the leading roles in their new Bauhaus Christmas commercial! Plus, we can't forget the well-known Bauhaus Christmas cars, which our PromoVisionModels team decorates each year! P.S. Have you already spotted one in your city?
Christmas Commercial
Last month three of our models were the leading roles in the newest Bauhaus Christmas Commercial. The actors were scouted by our booking team, finding the perfect couple and a cheerful Mrs. Santa Claus! Check out the full commercial here bellow.
Bauhaus Christmas Car
Due to the pandemic, this year we started celebrating Christmas a little bit earlier! Starting from the 21st of November, our Promovisionmodels started driving around in the Bauhaus Christmas cars throughout Groningen, Hengelo and Venlo. The amazing Christmas car artwork was done by our team at the office.  For two weeks you will be able to catch a glimpse of the Bauhaus Christmas cars during peak hours in the selected cities. The purpose of the Bauhaus Christmas car is to gain attention to the Christmas trees sale at the Bauhaus in Groningen, Hengelo and Venlo. Be sure to keep an eye out on the Bauhaus Christmas cars!