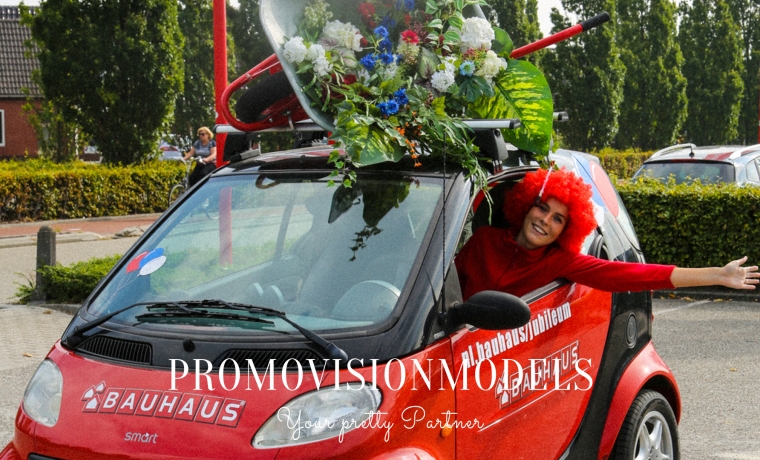 Last month, Bauhaus celebrated its 5th year in the Netherlands. As they are celebrating this milestone, we are celebrating 5 years of a successful intensive collaboration together with Bauhaus-Netherlands.  From promotion models, Open Darts, Kids clubs, Flier de Mier and our famous Bauhaus Smart cars, we are proud to be part of the Bauhaus team!
Bauhaus Anniversary Folder
For the 5th anniversary Bauhaus folder, PromoVisionModels provided all models and full production for the Bauhaus campaign. From location scouting, call sheets, styling and professional photographers. Every detail carefully thought out to get the best results! Our team of photographers and stylists had a full day of photoshoots together with 6 of our models.  And the results? Well our very own PromoVisionModels Hans was on the cover and the face of the Bauhaus 5 year anniversary campaign!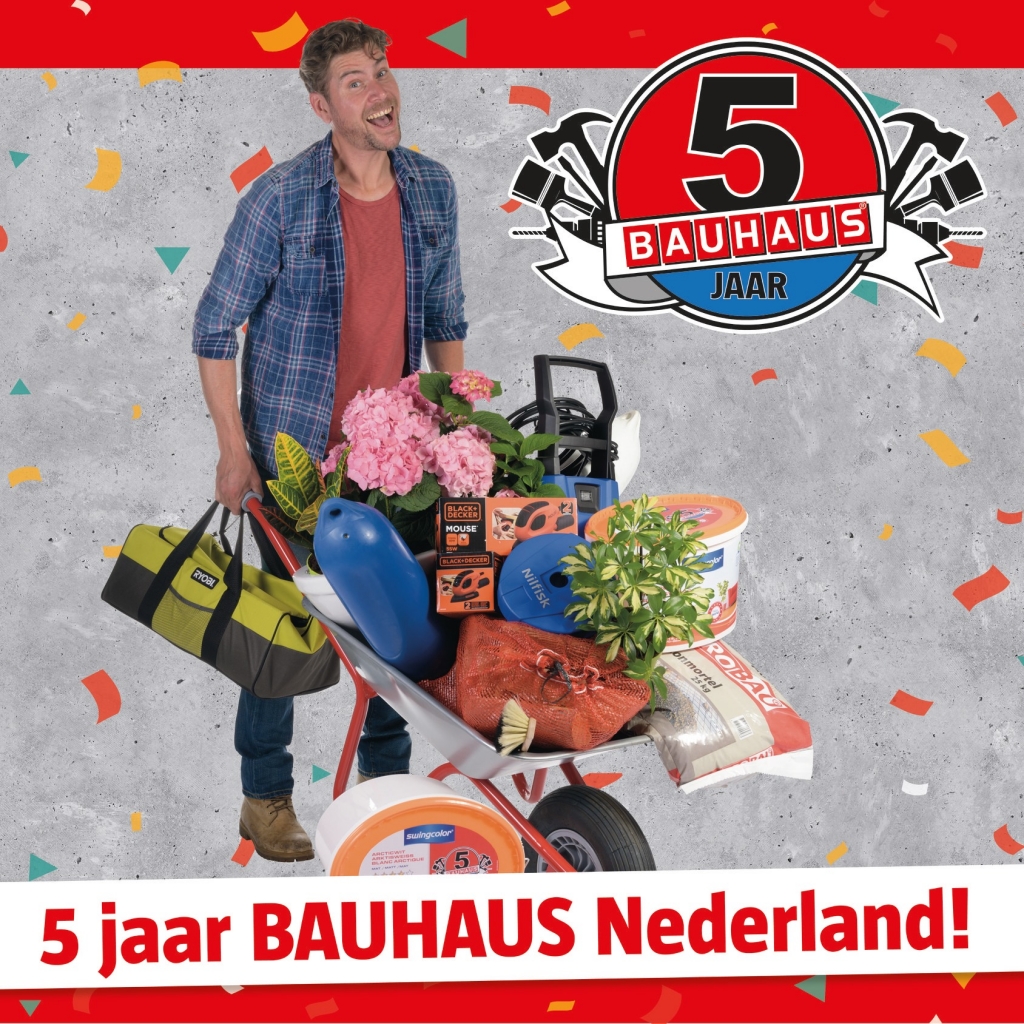 Bauhaus Drive-In Movie Night
To celebrate their 5 year anniversary, Bauhaus organized a Drive-In Movie Night. A few weekends before the events, our PromoVisionModels were hired to promote the Drive-In Movie Night at all Bauhaus locations in the Netherlands, Groningen, Hengelo and Venlo. Styled in an American theme our promotion models shared out popcorn and balloons to children who were at the store, and clients could win free tickets for the Drive-In Movie night.
The Drive-In Movie Night took place on the 19th of September at all 3 locations. During the event our promo models were dressed in matching American theme. Upon arrival of the guests, our promo models made sure to clean the windshields thanks to the products of Service Best International BV. Afterwards. Each visitor received a bag of popcorn, soda and a goodie bag, including 500 branded fleece blankets which were printed by us.
What an amazing 5 years it has been working with Bauhaus! We are so grateful to be celebrating this 5 year milestone with you, and to be your partner when it comes to content creation, brand activation and campaigns! Happy 5 years!