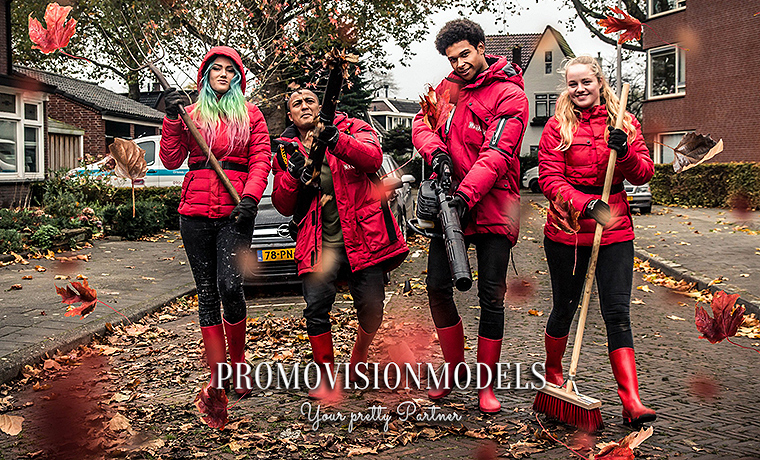 BAUHAUS organized the Clean Street Campaign in Hengelo on Wednesday 25th of October. Various people and organizations were nominated to win a great price. Jojanneke from Hengelo was the lucky winner! Therefore, the BAUHAUS gardeningsteam, together with a promotionteam from PromoVisionModels, set off for Hengelo to surprise Jojanneke.
BAUHAUS
BAUHAUS, the German construction market, focusses on producing eco-friendly products. Bauhaus does not only value great quality but also service and customer-friendliness. Bauhaus organized this campaign to show this to (future) customers.
Clean Street Campaign
Autumn is the time of year to make your garden ready for wintertime, to sweep the leaves and do the last chores. BAUHAUS organized the Campaign Straatje Schoon in Hengelo. Several people were nominated for a refurbishment of their garden.
The winner of this promotion was surprised by both the BAUHAUS gardeningsteam as the PromoVisionModels promotionteam. They spend the whole day clearing, cleaning and renovating Jojanneke's garden. The results were unbelievable, therefore we can conclude that this campaign was a success.
Contact
Do you want to know how PromoVisionModels can make your events a success. Then contact us here and discover all possibilities.