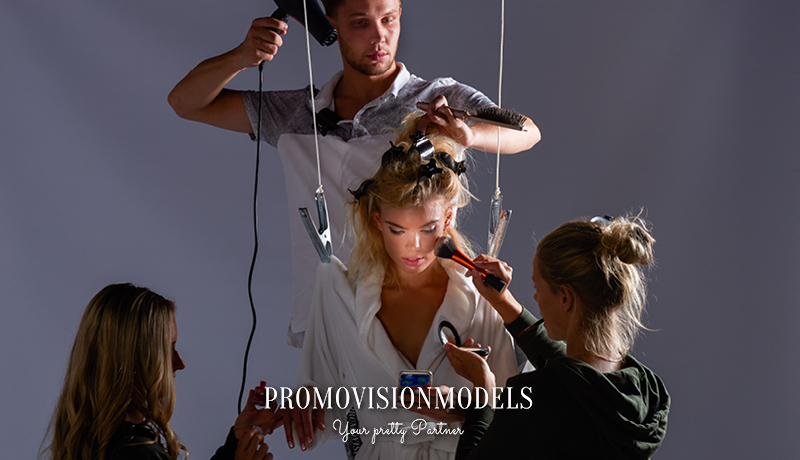 A hairstylist will usually deal with all things related to appearance, styling, and grooming. Most hairstylist's have a wide variety of skills, but some are specialized in hair braiding or wig styling techniques.
Besides makeup, PromoVisionModels also provides hairstyling: beautiful, neat and commercial for an extreme look. If you are in search of professionals, you are at the right place. The creative PromoVisionModels team would like to give you advise on the different possibilities. We want to get the best out of the models and put a spotlight on them.
Contact
If you want the whole package, you are in the right place. PromoVisionModels offers a complete team of makeup artists, hairstylists and stylists. If you want to discuss ideas, feel free to contact us.