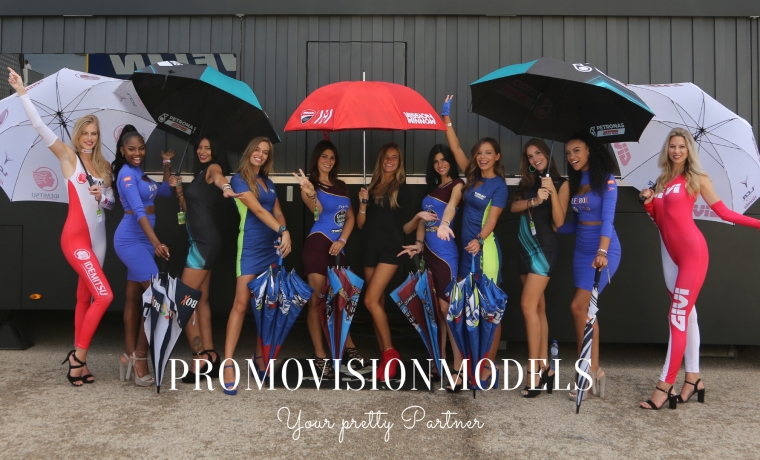 What a year it has been for our Promovisionmodels grid girls in the MotoGP 2019 season! Starting in Qatar and finishing off later this year in Valencia. Take a peek into the world of our grid girls at the MotoGP.
Gridgirls at MotoGP
This year we had the opportunity to provide grid girls for several teams in the MotoGP, Moto 2 and Moto 3. The Moto Grand Prix is the premier motorcycle racing World Championship. It takes place in over 15 countries across multiple continents. The season started off with a trip to the Middle-East, to the beautiful Qatar. Working at the MotoGP as a grid girl is always an amazing experience. Each race is different, from the country, to the language and the circuit. During a MotoGP event, our grid girls work on both Saturday and Sunday race day. As a visitor you can take pictures with our lovely Promovisionmodels grid girls at the paddock area. The grid girls walk around in custom-made outfits made exclusively at the headquarters of Promovisionmodels in the Netherlands. Together with the outfits, our grid girls also walk around with umbrella's to protect themselves and the racers from the sun and bad weather. The famous umbrella is also where the other nickname comes from for 'Umbrella Girls'.
PromovisionMotoGP Season 2019:

Qatar
Argentina
United States of America
Spain
France
Italy
Netherlands
Germany
Czech
Austria
United Kingdom
Thailand
Japan
Australia
Malaysia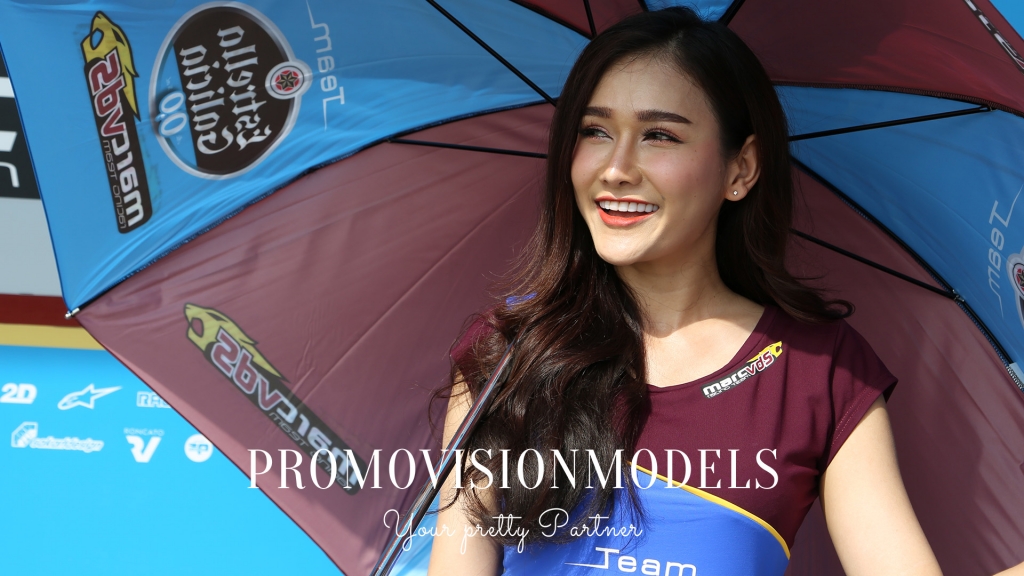 What does it take to be a grid girl?
As the MotoGP races takes place all over the world, we are constantly looking for models in the host countries. So, what does it take to be a grid girl? We believe grid girls should have charisma, love to work with people and as a bonus is someone with a passion for MotoGP! Would you like to be a grid girl? Register through our website, and who knows you might be the next grid girl in your home country!
Click here to register as a grid girl.