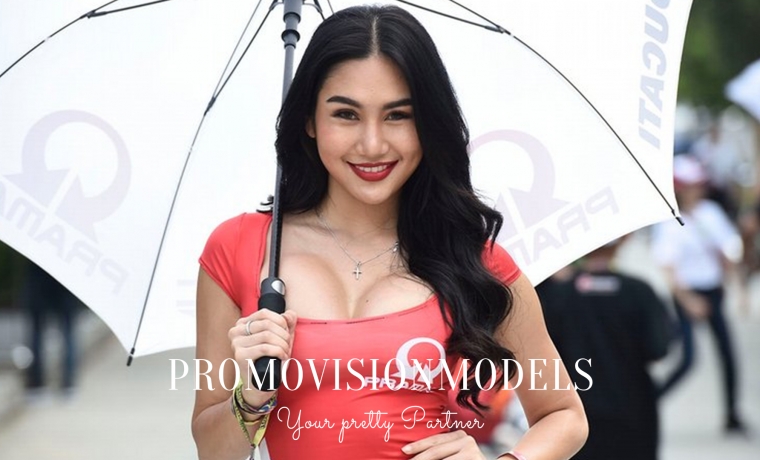 Earlier this month we hosted the very first edition of 'Grid Girl of the Year' by PromoVisionModels. As MotoGP and WSBK takes place in over 13 countries, we wanted to celebrate all our gorgeous Grid Girls of the 2019 season from the paddocks all over the World. Fans had the opportunity to vote for their favourite Grid Girl amongst 70 beautiful women. On February 14, 2020 we announced the lucky winner: the 'Grid Girl of the Year 2019' is Areye from Thailand!  
Interview with Areye:
Congratulations Areye! You are the 'Grid Girl of the Year 2019'! What was your first reaction to winning the 'Grid Girl of the Year' title?
I'm so happy and excited to have won this title! I really didn't think I could win 'Grid Girl of the Year', because there are many beautiful Grid Girls from all over the World. I really appreciate winning the title. A big thank you to all the people who supported me!
When was your first time on the Grid?
My first time on the grid with PromoVisionModels was last year October at Chang International Circuit in Thailand.
What was your favourite experience as a Grid Girl?
I have many favourite experiences on the grid, however my most favourite is meeting new people! I love talking to people and making the visitors happy when they come to take pictures with me.
For which teams have you worked?
Until now, I have worked with two teams: Yamaha Sepang Racing Team and Pramac Racing Team
In which countries have you worked as a Grid Girl?
I had the wonderful opportunity to work as a Grid Girl in my country of Thailand, and I travelled internationally to Malaysia to work at the MotoGP at Sepang International Circuit.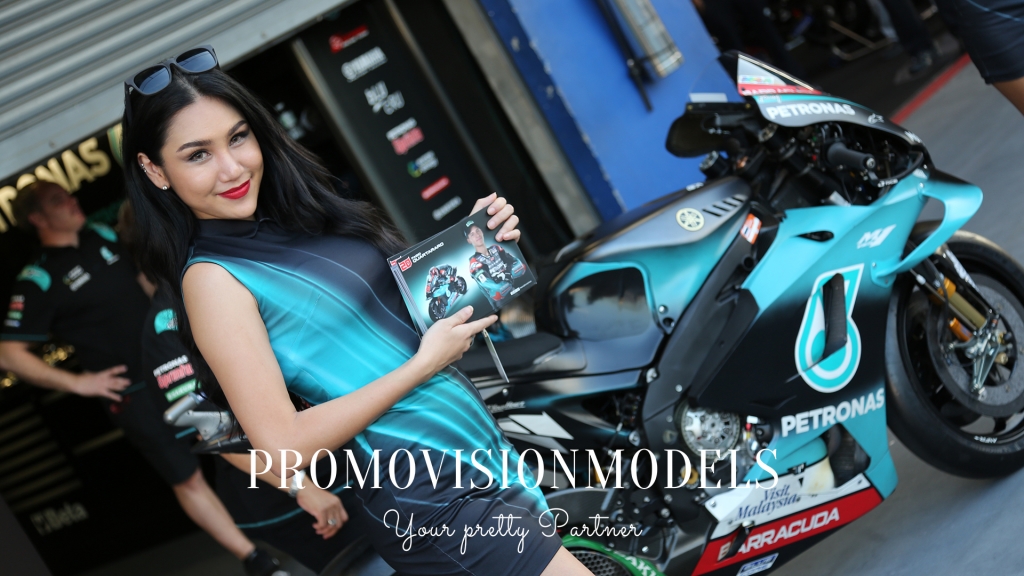 How do people react to you as a Grid Girl on the paddocks?
People always react super excited! Visitors love to take pictures with the Grid Girls. And I simply love that! As I mentioned before, it brings me great joy meeting and talking to new people.
How is your experience with PromoVisionModels?
Wonderful! With PromoVisionModels I got the opportunity to experience to work as a Grid Girl outside of my country. Because they work with many different nationalities, I also made a lot of new friends from all over the World. We have a lot of fun working together. And we have an amazing boss who takes care of us all the time!
In which country would you like to work as a Grid Girl?
I hope to have the chance to work as a Grid Girl at one of the races in Europe. I would love to learn more about the countries and gain new experiences along the way.
What are your expectations for the MotoGP 2020 season?
I just hope that everyone will enjoy this new season, and I hope to see everyone soon at the ThaiGP in March, 2020!
What is one message you would give to girls aspiring to become Grid Girls?
I think everyone can become a Grid Girl. Just be confident and believe in yourself. Try not to be shy in front of the camera. If you are happy with what you do, everything you do will turn out well! Don't forget to register with PromoVisionModels, because this is your opportunity. You might be the next Grid Girl on the paddock next to me!
Thank you Areye! We can't wait to see more of you on the grid this year!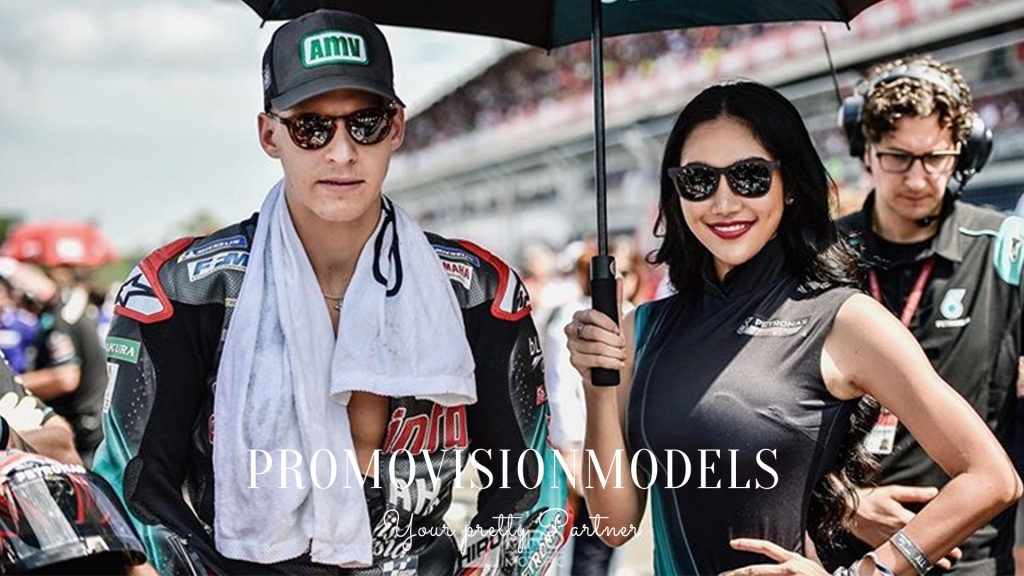 Would you like to be a Grid Girl?
The MotoGP and WSBK 2020 season is almost here! Always wanted to work as a Grid Girl? Here's your chance! Register through our website, and who knows you might be the next grid girl in your home country! 
Click here to register as a grid girl.