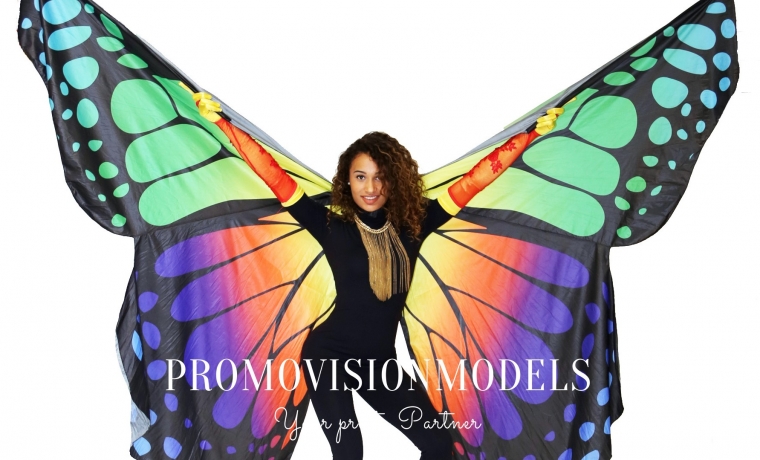 Covid-19 has set us in a very particular time. After an intelligent lockdown, we are now allowed to slowly go back to normal. Children can go back to school, restaurants can open again and shops can also stay open for longer hours. Thankfully, due to the measurements by our government, we can slowly start re-opening businesses. The Netherlands must continue in the so called: "One and a half meter society". But how will you inform and remind your visitors about the distance, without it becoming annoying and customer-unfriendly? How do you make the most of the re-opening of your company? PromoVisionModels has a number of cheerful and original concepts ready to point your visitors in a fun way at a distance of: one and a half meters.
Laser
A great way to get attention is with the help of our laser ladies and men. Our models can indicate from a distance that visitors are standing to close next to each other with the use of laser. This can be done by means of a laser glove (green) or glasses (red). Of course, the models will be dressed in a spectacular costume, which completes the experience. Visitors will certainly not find it annoying to be reminded by the distance by our fashionably creative models.
Wings & Butterfly
Want something a little extra? You can also choose our butterfly concept. Our models will carry wings with a wingspan of over three meters (one and a half meters per wing, excluding the body), which gives us a a great indication of the distance. Our wings are available in all different kinds of shapes and colors, so there will always be something that suits your company best. The costumes of the models can also be adjusted to your wishes.
Contact
Are you curious about our Covid-19 free concepts? Feel free to contact us to discuss the possibilities.