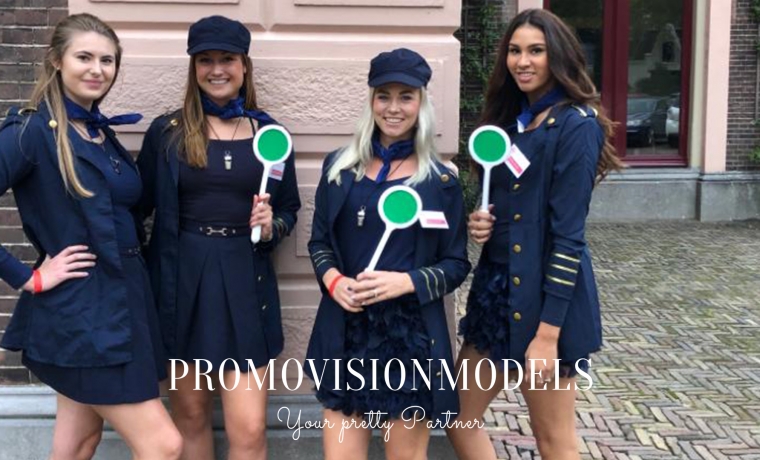 The new 24 train platform was recently launched at the Spoorwegmuseum in Utrecht. Our Promovisionmodels were there to welcome all visitors and share out goody bags, while the visitors discovered the 175 years of history of railway in the Netherlands.
Exhibition of the 24 train platform
Our four hostesses, Manice, Jynthe, Esmee and Kim were dressed up as fashionable train conductors. With styling carefully selected by our team. The hostesses started by welcoming all guests to the museum and guided them to the presentation room. During the presentation Esmee and Kim stood next to the speaker on each side of the stage. As the speaker finished his speech, Kim handed him a whistle, cap and stop sign. This was the grand opening of the 24 train platform.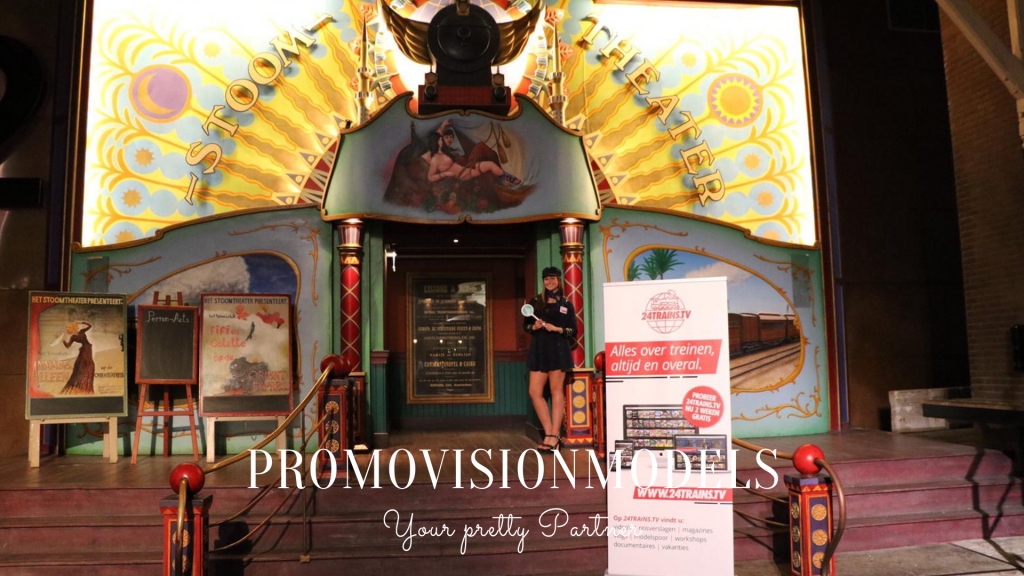 Work Tasks
During the event our hostesses made sure every guest was guided to the right location for the presentation. After the grand opening of the 24 train platform, guests could view the new platform and test it on different iPads. The area was really cozy, with drinks and snacks where guests could chat after the presentation. Two of our hostesses were there for guidance. Our other two hostesses were ready with goody bags in hand for the departing guests.
Contact
Are you curious how we can assist you in your next event? If so, contact PromoVisionModels to discuss all possibilities.