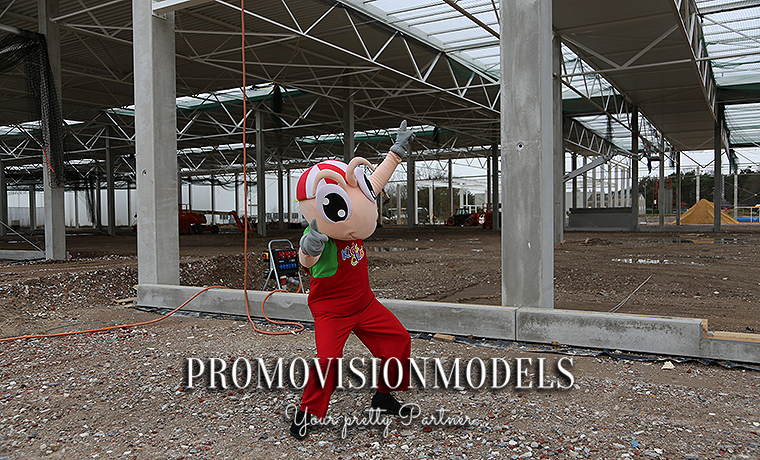 BAUHAUS opens a new location in Venlo this year. The construction of the building is still in the making. The highest point of the construction was reached in January. BAUHAUS celebrated this milestone in collaboration with PromoVisionModels.
BAUHAUS Venlo
BAUHAUS is a construction market originally from Germany. BAUHAUS has been based in the Netherlands since 2015, and has already opened two locations, Groningen (2015) and Hengelo (2017). In 2018, BAUHAUS Venlo will also be opened. From August 2017, BAUHAUS is already working on the construction of the Venlo location. BAUHAUS Venlo has a surface of 18,000 m² and a wide range with around 120,000 quality products.
The opening of this establishment is scheduled for the second half of 2018. The highest point was reached in January and this was celebrated! Attributes and assistance were provided by PromoVisionModels. PromoVisionModels supported BAUHAUS at this event and ensured that the entire day went smoothly. From the highest point two vertical-dancers abseil down and shot down with a confetti gun of red confetti.
Contact
Are you also curious about all the possibilities for your event? Please contact PromoVisionModels without obligation to discuss all possibilities!