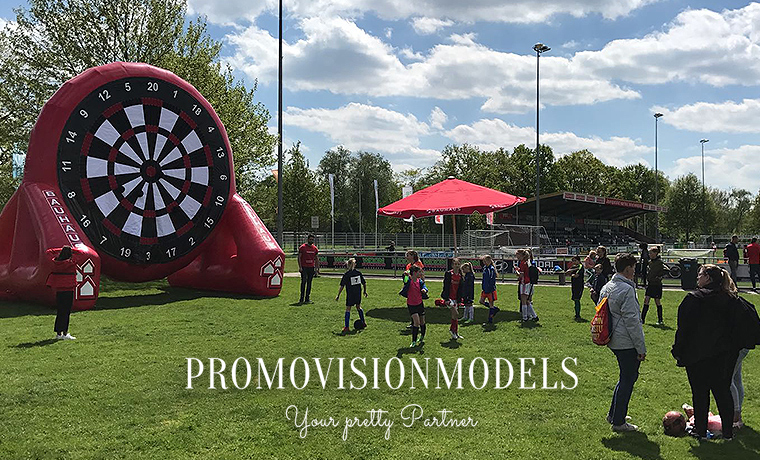 On May 2 Bauhaus organized football clinic in collaboration with ATC'65, Flowsports and PromoVisionModels. The children could have won an exclusive ticket for this event by just filling out the application form at Bauhaus.
Football Clinic
On second of May the football Clinic from Bauhaus took place on a football field at ATC'65 in Hengelo. Bauhaus is the main sponsor of ATC'65. During the football clinic there was different training with famous professional instructor from FC Twente: Myrthe Moorrees, Ashleigh Weerden & Kika van Es!! The football players were present the whole day giving tips and tricks during the training, they were also there for meet & greet and to take pictures and handing out signatures!
Activities
There was a promotion team from PromoVisionModels present on this event! They were assisting the children, guiding different activities, handing out goodie bags and of course Flier de Mier was present!
Contact
Are you also curious about all the possibilities for your event? Please contact PromoVisionModels without obligation to discuss all possibilities!