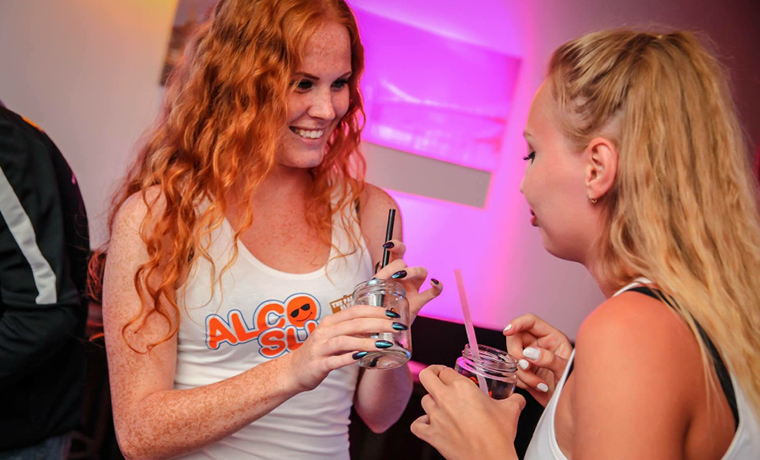 Everybody has probably heard of the slush puppy. However, now there is a new product on the market: the Alcoslush! Alcoslush is almost the same as the normal slush puppy but the difference is, as you probably already guessed, that the newly found Alcoslush is served with alcohol. Delicious and refreshing in the hot summer days! Alcolush is not holding back when it comes to the variety of flavours. All kinds of types and flavours of booze can be used in the creation of the desired flavour.
Work tasks
Two of our promotional models went to seek out the nightlife of Groningen on the 3d of August to draw the attention of partying students to Alcoslush. The models handed out free samples of Alcoslush to the partying people in bars such as Sunny Beach, Copas and Tapperij 't Vaatje.
The promotion turned out to be a huge success! The samples were flying of the shelf and the client was very content with the models.
Contact
Are you interested in the promotional services of PromoVisionModels? Contact us without obligation.