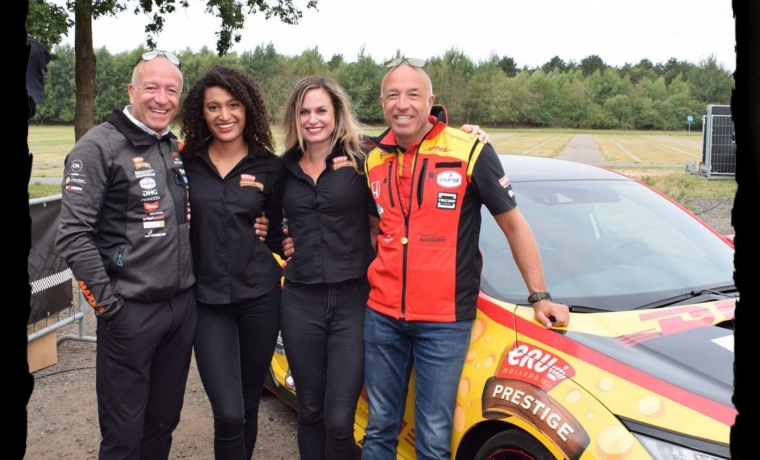 ERU Prestige
During the Gamma Racing day, the promotional models of PromoVisionModels promote ERU Prestige. Three girls drew attention of the visitors to the Eru Prestige by handing out samples. In this way, people could discover the delicious flavours of Eru Prestige.
In addition, during the event, there were photo booths present where-in visitors could take pictures with the stage misses or with the replica car of the well known racers Tim & Tom coronel.
Dutch Flavour Bikes
Dutch Flavour is a company that specializes in the development of the perfect bicycle. Two of our models were cycling around the circuit to showcase Dutch Flavour's bicycles to the audience. While cycling around, the models actively approached and persuaded the audience to make photos and test drives with the bicycles. This brought a lot of attention to the bicycles and many were therefore interested in them. The promotion turned out to be a success.
Contact
Do you want to use the services provided by PromoVisionModels? If yes, contact PromoVisionModels to discuss all possibilities.