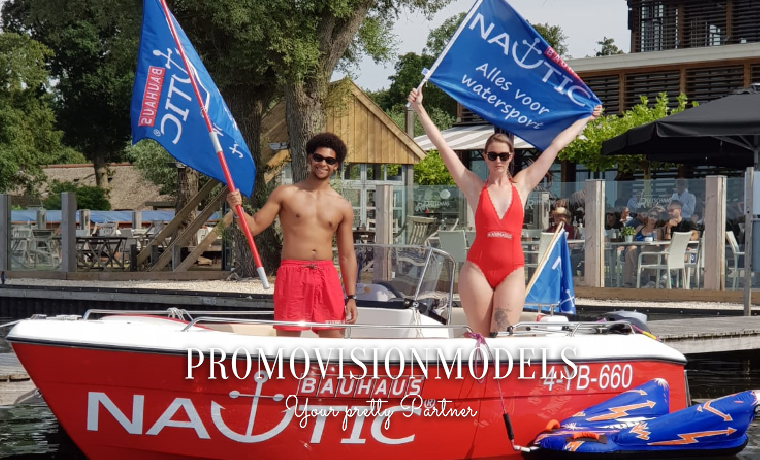 Bauhaus is THE new construction store in the Netherlands in 2015 the first Dutch branch opened in Groningen and after 3 years 2 branches have been added in Hengelo and Venlo.
What many people do not know is that Bauhaus also has a large water sports department where everything in the field of water sports is available, think of boats and water skis but also for example bubble baths.
Promotion
To bring these departments to the attention, PromoVisionModels and Bauhaus are now working together on a really fun promotion: Bauhaus Nautic!
Bauhaus has made a boat available for promotional models, with captain of course, to get out on busy waters to show as many people as possible which items are for sale at the Bauhaus watersports department.
So far, the promotion has been taking place mainly in the east of the country, but very soon the Bauhaus Nautic boat will also be shown in the west of Holland. If you encounter us, please feel free to ask for information or to give it a try on the paddle board.
Contact
Do you want to organize an event or promotion and do you think that PromoVisionModels can help you? Contact us via the website, mail or telephone to discuss the possibilities.