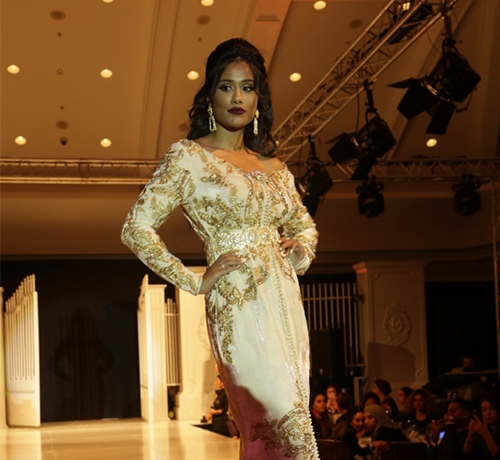 On Sunday, the second of December, we travelled to Belgium with our prettiest girls for the annual fashion show: La Femme Du Maghreb Bridal. This year the show took place in the Hilton Hotel in Antwerp. During La Femme Du Maghreb, our models walked the stage dressed in magnificent dresses designed by Ziana Yasmine.
Ziana Yasmine
Ziana Yasmine is a Moroccan wedding gown designer from Antwerp. Besides her wedding gowns, Ziana Yasmine also designed a vast line of wedding guest dresses. Ziana offers a grand variety of services and during a wedding, she is the mentor and the contact person of the bride. In addition to the dress, during a wedding, Ziana is in charge of the bride's make-up, the bride herself and the bride's whole wedding agenda.
Work Tasks
During La Femme Du Maghreb, our models shined on the catwalk in Ziana Yasmine's beautiful Moroccan wedding- and festive gowns. After a long day of rehearsals, hair and make-up time, our girls were finally able to walk the stage! It was an amazing show that we all can be proud of.
Contact
Are you also curious about how we can assist you in an event? If so, contact PromoVisionModels! We offer experienced models, promotional models, hostesses and more!