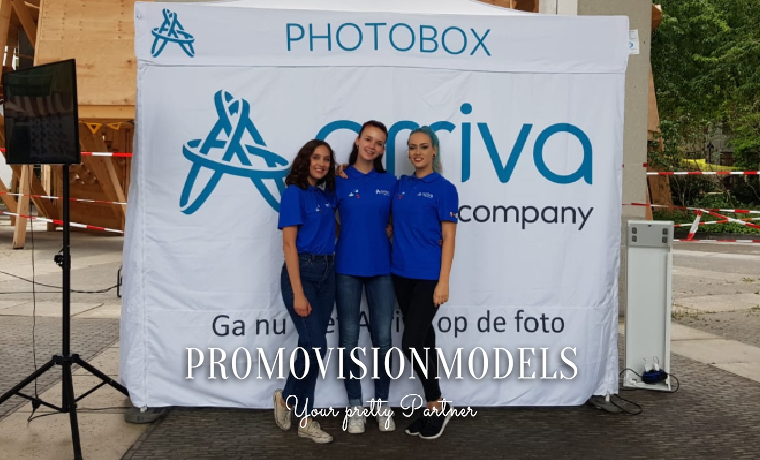 From Friday August 17th to Sunday August 19th, the Giants event took place in Leeuwarden. The Afsluitdijk has just been completed in 2018 from a large-scale renovation. The presence of the giants is a tribute to the Afsluitdijk, which has had such an enormous impact on Friesland and the rest of the Netherlands.
Photobox
The Photobox is a closed space with a green screen, in which people can take photos. The background is then projected onto the green screen. This summer Photobox is working for Arriva to motivate people to travel more with public transport.
The event was very busy and the interest for the Photobox was great. For both our models and the client, this event was a great success!
Contact
Are you looking for promotional models or can PromoVisionModels help you in a different way? Contact us now via the website, email or telephone!