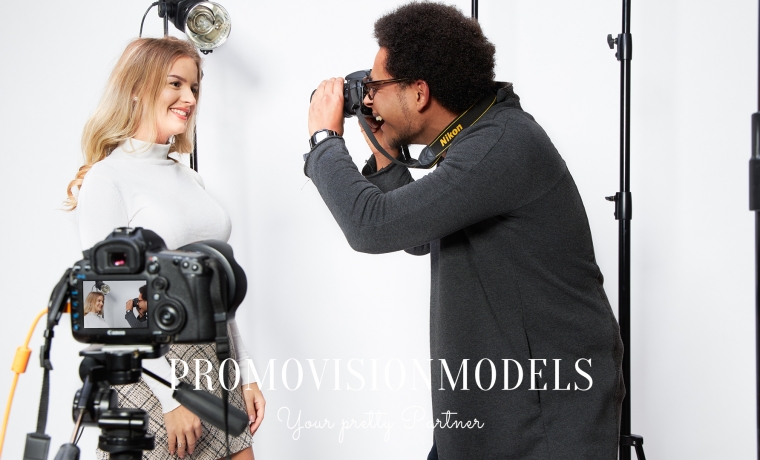 As the situation around the world is constantly changing, this is an uncommon time for everyone and a time that is filled with uncertainty for all of us. At this moment, we are using this time to brainstorm, grow and help wherever we can help.
Our team is committed to overcoming this storm and know that we will come out of this even more grateful for the relationships and partnerships we have built over the past 12 years in business. Therefore, we would like to offer you the opportunity to book our models at a reduced rate for: product, webshop, photo and video marketing. As offices are now quiet, it can be the perfect opportunity to make a new company video, or take great pictures of products and/or departments. It can be done with or without one of our models to strengthen your online business.
This time can also be used to create enough online content for your company. Assuring you will have enough pictures and videos for your website as soon as we're all back in the office. Assignments can be done 1 on 1, and of course the 1,5-meter distance will constantly be monitored. In addition, our models have a large following on social media, which means you can always contact us for influencer marketing campaigns.
Looking for the perfect model for your webshop?
PromoVisionModels can offer you a diverse range of webshop models for your website. No matter how tall, short, age or size, we can help you find the perfect webshop model for your tailored campaign.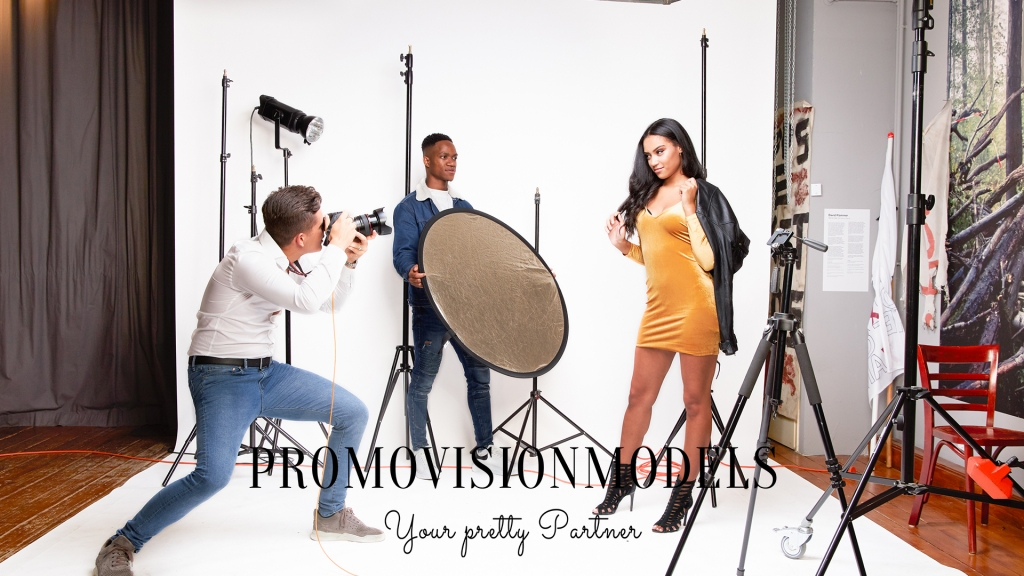 Need help with a photographer and styling?
PromoVisionModels offers a complete team of photographers and videographers. Styling can also be provided by our experienced team. The shoot will be coordinated in accordance to the current measures being taken in our community.  
Fitting Models
This is also the perfect time to test out garments of your clothing brand on fitting models. Our company offers many different sizes, and heights of female and male fitting models. We can make a selection based on the measurements you need for the fitting. During a fitting, there is no need to worry about physical contact, due to the fact that most fitting can be done without physical contact. If you would like to book a fitting model or discuss our policy in regards to fitting models during this time, please contact us.

Influencer Marketing
Would you like to reach a broader audience on social media? Many of our models have a large following on social media, which means you can also contact us for influencer marketing campaigns on Instagram, Facebook or YouTube.
Contact us
Do not hesitate to contact us for your offer, free of obligation. You can also contact us to brainstorm for future projects or to simply chat and catch up. You can send us an e-mail at: info@promovisionmodels.com
We're sending you a lot of love and strength during these hard times. Stay safe and we can't wait to work on/have new fun projects soon!