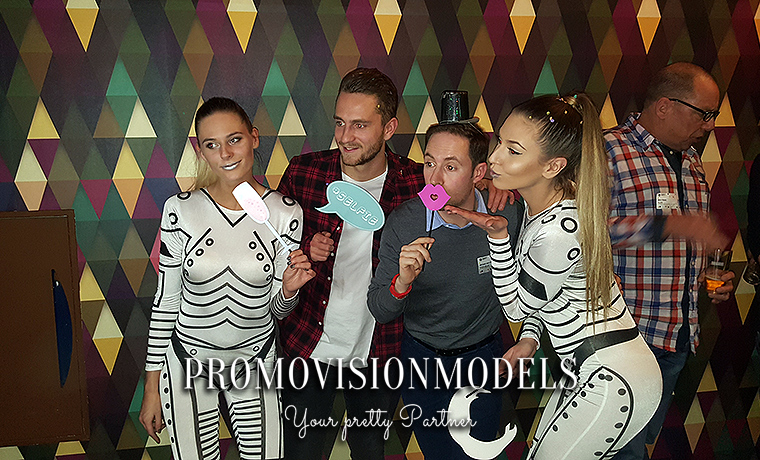 3 FEBRUARY 2017 | PromoVisionModels provided the models for the Tweakers Awards Gala 2016/2017. The models made sure to give the guests a complete VIP-experience and they assisted at the awards ceremony.
TWEAKERS
With four million visitors a month, Tweakers is the biggest electronics and technology website in the Netherlands and Belgium. Its many members and the editorial office function together as an independent expert in the field of laptops, smartphones, tablets, games and TV's. Innovations and new products are critically assessed, specifications are tested and customer reviews are checked. By these means Tweakers hopes to help the consumer to make a better choice in the buying of new technology.
TWEAKERS AWARDS
The annual spectacle celebrates its tenth birthday this year. All the more reason for a party. Awards were awarded in a total of 31 categories, ranging from games to pc components. The Tweakers editorial office selected a number of products for each category. The products were strictly selected on the ground of multiple requirements. Subsequently the members of Tweakers, as some sort of professional jury, could vote for their favourite product. The awards are considered an important distinction in the technology branche.
THE ULTIMATE VIP-EXPERIENCE
The jubilee edition of the Tweakers Awards took place in Boom Chicago in Amsterdam. In ten year, it has grown to be a big happening to look forward to, with catering, music, and entertainment. PromoVisionModels provided three models for the gala, to assist with the ceremony and to work as allround hostess. Prior to the award ceremony, the hostesses welcomed the guests at the entrance and registered them. Naturally there was time to have a little bite to eat. Next the visitors were guided to the main hall for the awards ceremony. The models assisted with the distributing of the awards and the subsequent official press moment.
PHOTOBOOTH
After the ceremony, the models from PromoVisionModels went around with tasty snacks and refreshments. Guests could have their picture taken with the stunning models at the Sharingbox photobooth. Visitors automatically received this photo in their email inbox to share on social media. This fun addition to your events will give your company more exposure on social media and can be booked at PromoVisionModels. Do you want the VIP-experience for your guests? Contact PromoVisionModels for the best inspiration and possibilities.