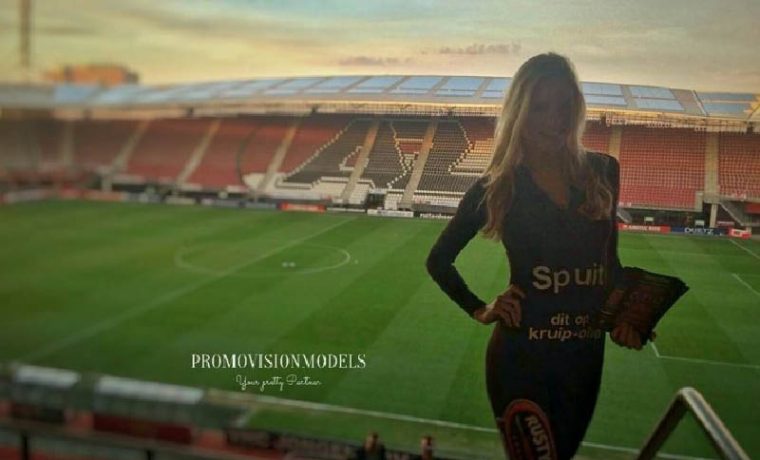 14 APRIL 2016 | From Monday April 11th through Thursday April 14th the AZ stadium in Alkmaar was in the light of the Automotive Expo 2016. During this event PromoVisionModels represented Rustyco through a gorgeous and proactive hostess.
Automotive Expo 2016
The Automotive Expo of this year took place in the AZ Stadium in Alkmaar, the Netherlands, from April 11th through April 14th. At this event Cartal Rijsbergen and its suppliers present their newest innovations and products. During this fair many seminars were conducted in topics all related to automotive engineering. All in all a very interesting expo for everyone employed in the automotive branche to attend.
Rustyco
One of the exhibitors of the Automotive Expo 2016 was Rustyco. Rustyco produces solutions to rust. One of these solutions is the product REACTOR, which is used in combination with penetrating oil. After applying REACTOR, the unique reaction PURPELING takes place, which transforms the rust to a purple color. This reaction causes the rust to become poriferous and slowly dissolve.
Proactive hostess
PromoVisionModels provided Rustyco with a hostess as support during the fair. This beautiful lady proactively approached the visitors to introduce them to Rustyco's products and inform them about it with flyers. Doing this she generated more traffic to Rustyco's stand and made sure to create more brand awareness. Are you looking for support for your stand as well? Do not hesitate to contact us. We will gladly help you with finding a concept to suit your company.