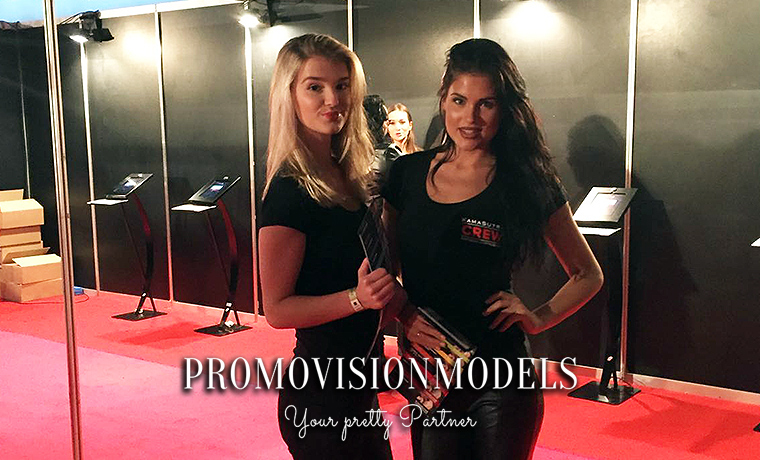 3 FEBRUARY 2016 | Last weekend the biggest Erotic Lifestyle fair of the Netherlands took place in Utrecht: KamaSutrA. The word 'kamasutra' comes from the ancient Indo-European language Sanskrit and it means "guide for the making of love." Visitors of the fair can emerge themselves in Erotica. On the fair are a bunch of stands with the newest trends and items concerning this topic.
In collaboration with Eventive, PromoVisionModels provided the promotors for the organisation of the KamaSutrA fair. The models approached the visitors proactively to subscribe them for the KamaSutrA newsletter with which the visitors would get coupons for products available at the fair and to enter a contest to win an iPad! It was a very successful promotion with many subscriptions.
One of the stands on the fair was of Boulevard of Pleasures, an erotic lifestyle community website produced by and for women, which will be launched in April of this year. The hostesses for Boulevard of Pleasures, provided by PromoVisionModels, distributed flyers and informed visitors of what Boulevard of Pleasures is. They helped the KamaSutrA visitors with signing up on the website. Visitors who signed up received a Sexy Selfie Guide as a welcoming present. The stand also had a selfie corner, where the visitors could make their Sexy Selfie and immediately upload it to the Boulevard of Pleasures platform.