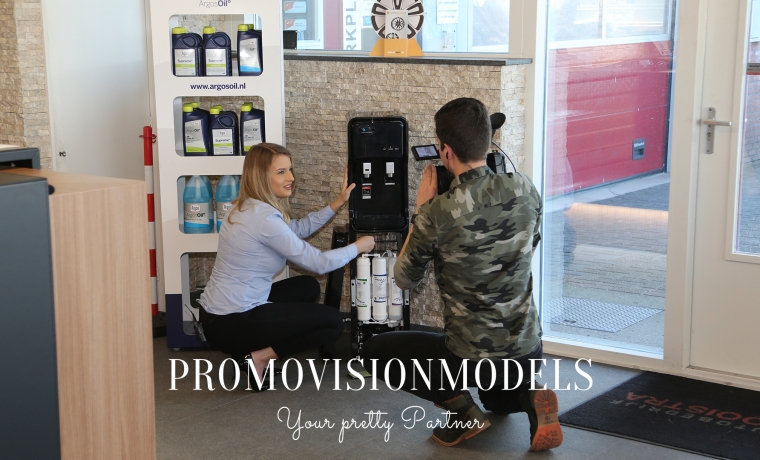 Last week our team was on location shooting a new company video for MW Water Systems. MW Water Systems is a water softener supplier. Their goal is to achieve a better and longer life for people and resources. 
Our model Amber, showed us all the benefits of their water filters, together with our top in-house videographer Stefan from VideoSpot. Taking in consideration the current measures, we made sure it was a small team, and that everyone kept their distance of 1,5 meters.
Models and Video Marketing
How about updating that company video? Video marketing provides you with an attractive, versatile and extremely shareable medium to reach your  audiences. Therefore, take this time to update or create a new company video for your brand. This way you will have enough content for your website and social media channels as soon as we're all back in the office. Aside offering a wide range of models, PromoVisionModels can also provide all the styling.  Read all about the measures we are taking and how we can continue working together during this time, here. 
Feel free to contact us and discuss the possibilities of creating new content. Please send us an e-mail at: info@promovisionmodels.com