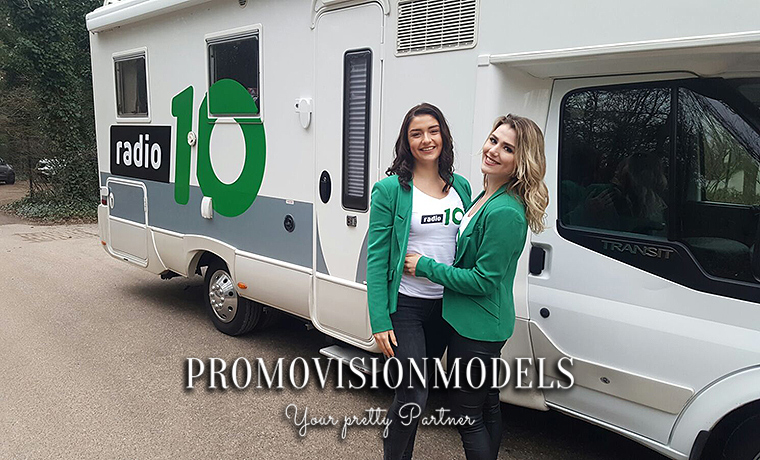 Radio 10 tackles 'Blue Monday' with a comedy tour. The radio station did this in collaboration with PromoVisionModels. On Blue Monday, the most depressed day of the year, Radio 10 organized a comedy tour as a kickoff for 'De Lach van 10'..
Comedy Tour
Lex Gaarthuis drives with comedian Wilko Terwijn in the special 'Radio 10 Comedy Camper' through the country to make as many people as possible laugh on Blue Monday.
The Comedy Camper, with Radio 10 branding, a promotion team and the outfits were provided by PromoVisionModels. The promotion team in Radio 10 outfits actively led visitors to the camper. In the Comedy Camper people could get a drink and Wilko Terwijn provided a short stand-up comedian session. This way Radio 10 tried to beat the Blue Monday feeling.
De Lach van 10
'De Lach van 10' is an exciting game that is played at Radio 10 from Monday 1 to May 19. With this game a well-known smile is played every hour. If you recognize the smile, you send an SMS to Radio 10. With each wrong answer, De Lach is worth 100 euros more. This way a lot of money can be won.
Contact
Are you looking for a promotion team? Then contact us and discover what we can do for you!